:: Codex Humanus - The Book of Humanity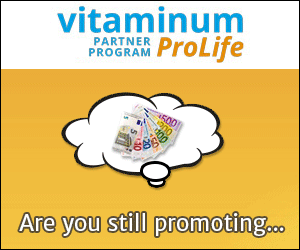 After a long preparation and translation phase,
there is now an appointment for the publication
of the Codex Humanus in English!
Codex Humanus - The Book of Humanity
Official start of the hardcover & ebook: November 15, 2018
From this point on, you can of course apply the
Codex Humanus directly as a partner and earn money!
Sign up for a free account. Sell insider knowledge that
even your family doctor does not know. Be one of the
first to operate the English-speaking area.
I hope for good cooperation
Best regards, Hardo Schuldt.
PS: The best part is that every month earned commission
is paid, already over 4 years.
Codex Humanus - The Book of Humanity (hardback)
Product information "Codex Humanus - The Book of Humanity (hardback)"
You can find out about concealed studies and gain inside knowledge concerning the most successful naturopathic substances from every continent and cultural circle in the world, across almost 2000 pages in 2 volumes (2 books!)!
Use the power of Mother Nature and protect yourself and your family...!
Find out facts first hand and use the complete Power of Mother Nature to successfully overcome all diseases today and tomorrow – without any aggressive chemicals from the pharmaceutical industry!
The first book (in 2 volumes=2 books!) which combines all the key aspects of traditional alternative medicine(including traditional Chinese medicine TCM, Ayurveda, Central and South American indigenous medicine, etc.) with the modern achievements of orthomolecular medicine, biochemistry and gerontology is published without censorship!
· All the important natural remedies from all continents, cultures and epochs of the world across 2000 pages
· Sabotaged and concealed studies about sensational successes in prevention and therapy for every imaginable disease!
· From A for allergies, Alzheimer's, ageing, arthritis, arthrosis and B for blood pressure, D for diabetes, dementia, depression to
H for heart disease, C for cancer and cirrhosis , M for migraine,
O for obesity (adiposity) and S for stroke , all ailments and diseases find their potent active substances – completely free of side effects!
· Clearly structured tables of active substances and effects enable the fastest possible identification!
· A controversial, unique compendium and reference work on the most important therapeutic substances and explosive study results from alternative medicine!
"The last reason for resisting an innovation in medicine is that hundreds of thousands of people make their living from something incurable..." Prof. Dr. Friedrich F. Friedmann
Independent information that helps the person/patient is extremely sparse in a difficult time, in which powerful, money-oriented interest groups exert direct influence on our health care system. Most health guides are the same and always repeat what the lobby groups release…
Owing to the unaffordable patent system, the artificially created "representative studies" status causes thousands and thousands of credible medical discoveries to be marginalised, which cannot be found in the textbooks of future doctors and are only very rarely available in the conventional publishing industry for exactly that reason.
"Codex Humanus – The Book of Humanity" is different!
True to the German motto "The one who heals is right", the authors take the deeply considered view that every responsible citizen has a natural right to information about the complete repertoire of thoroughly investigatedprevention and therapy options available, in order to protect or to restore his or her greatest asset – their health – and to successfully counteract biological ageing!
With the "Codex Humanus", the "Book of Humanity", this valuable knowledge is available to you for the first time in an uncensored and condensed form consisting of 2 volumes just under 2000 pages, presented in layman's terms. All the information is based on specialist knowledge and fully substantiated with studies and expert opinions. It includes hundreds of sabotaged and concealed studies, as well as comments from doctors and researchers who are independent of the pharmaceutical industry!
The amalgamation of established tradition with the modern age, the detailed description of the most efficient, traditional remedies of indigenous peoples, such as the indigenous peoples from Central and South America, Ayurveda from India and traditional Chinese medicine (TCM) and the latest achievements of the western approaches to orthomolecular medicine, biochemistry and epigenetics, make this 2-volume book so unique.
From A for ageing to F for flu and C for cancer and cirrhosis, all ailments and diseases find their potent active substance completely free of side effects here and make it possible to say:
"This book takes the fear factor out of every disease..!"
Codex Humanus, the Book of Humanity – a must for every health-conscious household!
ONLY WHILE STOCKS LAST - GET YOUR COPY BEFORE THIS VALUABLE KNOWLEDGE ALSO FALLS VICTIM TO CENSORSHIP!!!